About the Company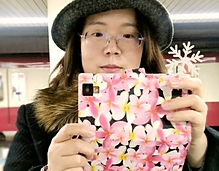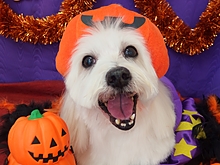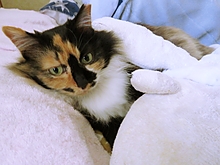 (Greetings)

My name is Anson-ko, representative of The Rim Joint Company.
Thank you.



上記が私の写真と弊社マスコット犬まめちゃん、マスコット猫モップさんになります。



As I said on the top page, we named our company from two "rims".
We will carry out the business of making proposals from the point of view of everyone, without decorating them, but on a natural body and not rigid.



私とマスコット犬、マスコット猫に関しましては下記に述べてまいります。




※マスコットは出勤をしておりませんので予めご了承ください。





地元市川市及び隣接地域の浦安市・松戸市等千葉県北西部をはじめ、1都3県の売買仲介を中心に業務を行ってまいります。
---
(Representative Career)

Representative Employee Yuki Yasusonko

Born in Yachiyo city, Chiba Prefecture(Legal domicile is Sumida-ku, Tokyo) Chiba Prefecture Ichikawa city.

After graduating from University, home sale is starting real estate trading specialist(Present address: residential building trades workers)Get management operations chief qualification, qualification, and in 2002(0/2002)4On the real estate industry(Toshima-Ku, Tokyo Office)On joining the company.

Tokyo and for business in the real estate industry business in Chiba Prefecture(I, j-REIT funds, corporate-owned offices, stores, etc.)Leasing broker, sell, rental management, ready-built housing planning, follow-up, and brokerage(Actual residential and income property)Experience.

2017RIM joint venture established in July.
2017In August, we obtained a housing and building business license and started business in September of the same year.
2020Moved from Sumida-ku, Tokyo in January to Ichikawa City, Chiba Prefecture, the hometown of the representative.
---
(Mascot Dog)

Name Mame
Dog Marcheese
Sex Boys

Our representative consulted with his family about keeping a dog when he moved to his current residence.

Because our representative was interested in "protective dog" than before with the thing that aimed at the veterinarian when it was an early age,
I was to welcome the protective dog as a member of the family.
The protective dog is the dog in the picture.

I want to do the dream from childhood in a different form by having received a protective dog,
It is a dog that was the chance to achieve a new goal of spreading pet-friendly housing, promoting pet symbiotic housing, and establishing a pet symbiotic society.

2016In February of this year, i set out in peace, but i'm also a partner of encouragement to achieve my goal.
It was to demonstrate the existence as a mascot dog.
---
(マスコット猫)
名前 モップ
猫種 ?(ノルウェージャン・フォレスト・キャットに似ていますが
…)
性別 女の子
猫アレルギーのある弊社代表。
猫を家族として迎え入れることは考えてもいなかった。
2019
年、突如駐車場にあらわれた猫。
近所の方と面倒を見ていたが、
2020
年1月下旬、突如庭に移動してきてそこから離れず、
病院で検査を行い2月下旬「家猫」として家族の一員となる。
名前の由来は駐車場にいた時に「モップのように毛を引き摺って歩いている姿」からいつの間にか名付けられた名前である。
名前の通り綺麗好きな猫で、綺麗になった場所で寛ぐのが好きなようである。
壁や柱を引っかえたりしなく、あまり鳴くこともなく、とても賢く話をよく聞く猫である。
---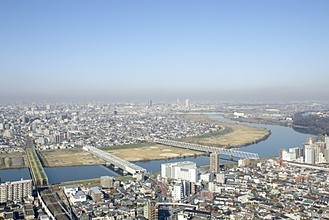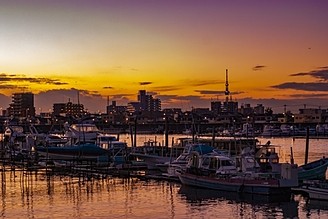 【Nearest station, etc.】
9-minute walk from Kitakuni-ku Station on the Kitaso Line
※Jr Chuo-Sobu Line and Sobu Rapid Line "Ichikawa Station", JR Joban Line, Joban Rapid Line and Shin-Keisei Line "Matsudo Station", Keisei Main Line "Keisei Mama Station" bus service available.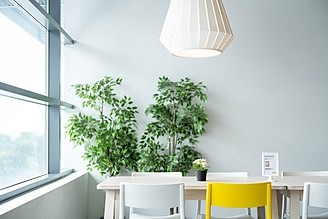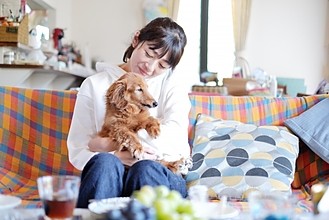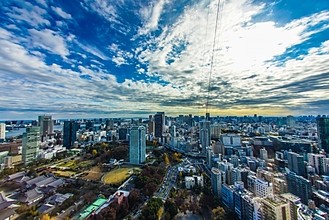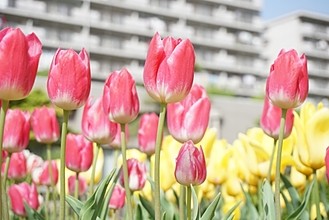 ---
---
---
Let's hear it! A Q&A of The Rim Joint Company
Q1 The origin of the name of "RIM" is
---
Q2: What was your childhood dream?
---
Q3 Why collaborate on real estate and plants?
---
Q4: What was your dream when your representatives were in the real estate industry?
---
Q5: What is your representative's hobby?
---
---
Q7:余談ですが、代表者の写真はなぜ「帽子」を被っているのですか?
---
Q8:もうひとつ余談ですが、「癒し不動産」以外に目指しているものは?
For inquiries to our company, please use the inquiry form from the banner below or to send us an email below.
This page has been translated automatically. Please note that it may differ from the original content.