2021
10 01
久しぶりの投稿です。
こんばんは。
約1ヶ月ぶりの投稿となりますが、どんな事を投稿しようか考えていました。
考えていましたが、月初めなので、大きく変わった点を投稿します。
それは
…
今月のフラット35の金利が上昇したことです。
僅かな金利上昇でも返済総額を計算すると大きな金額の変動になりますので、
予算の組み方としては「毎月いくらならば返済が無理なく出来るか」を事前に知っておくことが大事で、
無理のない資金計画を事前に立てておきましょう。
話は変わりますが、先月は新型コロナウイルス感染症予防のワクチン接種の副反応から始まり、
その後気忙しい日々が続いておりました。
日々こなすことが多い事はそれだけ充実している証拠なので良いことなのですが、
気持ちまで急いているとブログを更新しても良くないと思い控えておりました。
今月は気忙しさをコントロールして少しでも多くブログ更新が出来れば、
We believe.
自民党の総裁が変わり、週明けに総理大臣も変わります。
どんな行方になるか注視する必要があり、
長期的な観点で動向を見ることによって、
今後金利が上昇したり下落したりする事が予測出来る部分があるかもしれません。
暮らしに直結する事なのでどんな風になっていくのか気になります。
☆★☆★☆彡——————彼☆ ★ ☆ ★ ☆ ☆ ★ ☆ ★☆彡——————彼☆★☆★☆
[PostScript]
If this blog is good, click "Pochi! I would be happy if you could do!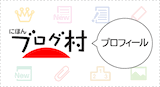 Our email newsletter in the blog content in addition to
That are of interest to our customers and some of the listings (both sale and rental) before the main HP posted before you to say…

!


Please register if you like.
Here click
mail@r.enishire.com
This page has been automatically translated. Please note that it may differ from the original contents.