2021
7 23
皆様、こんにちは!
開会式直前まで様々な問題が発生した東京オリンピック2020ですが、
今晩開会式があり、本格的にオリンピックが開催されます。
様々な問題で1番悩んでいらっしゃるのが選手や関係者の方だと思いますが、
選手の皆様には頑張ってもらいたいですね。
という事で、開催されるならば私自身はどの競技が気になるのか、
という事を述べたいと思います。
先ずはサッカーです。
サッカー好きの私にとって昨日の男子予選は勝利して良かった、
というのが率直な感想です。
ただし南アフリカ代表選手の方は100%の状態ではなかったので気の毒だったと思います。
感染されてしまった方に対してお見舞いを申し上げます。
そして千葉県人&千葉県の企業として気になるのは「コレ」だと思います。
↓
外房の荒波を活かして楽しめるサーフィンが気になっています。
新型コロナウイルス感染症の流行がなく当日券販売があったのであれば当日見に行きたかった、
というのが本音です。
大会場所の釣ヶ崎海岸で行われる行事や一宮海岸の海開きの際に安全祈願を行う
「上総国一ノ宮 玉前神社」
も大会の最寄駅と同じJR外房線「上総一ノ宮駅」に所在し、
そういう歴史のある場所も知ってほしかったと今でも思っています。
上総一ノ宮だけでなく外房エリアは良いところがたくさんありますし、魚介類も美味しい!
上総一ノ宮から少し足を伸ばしてみると大好きな御宿海岸もあります。
Onjuku Beach is relatively flat and within walking distance from the station to the coast.
I think that it is a place that can be enjoyed regardless of the season.
Because it is "Tokyo 2020" to the last, Chiba Prefecture is not the main,
It was a great opportunity to convey the charm of Chiba.
It is a long time ago that such an infectious disease spread.
It was a thing of the Reconstruction Olympics,
Chiba Prefecture was also damaged in various areas due to the liquidation phenomenon in the Great East Japan Earthquake.
It's sad that I lost the opportunity to tell you that.
Now that this has become the case, I would like to convey the charm of Chiba Prefecture regardless of the status of the Olympic Games,
There are many good areas to live in,
I would like to devise ways to make people more known.
The company I belonged to before starting our company is within a 10-minute walk of the new national stadium,
When I was there, I dismantled the old national stadium and was almost close to the landslide.
From that place, the Shinjuku area is open so that you can see it well,
I was excited about what kind of stadium it would be.
The excitement has been gone from the recent situation,
I was in the postponement faction for another year until the last minute,
If we have come this far, I want the Olympics to be held to dispel bad situations.
As an aside, when the coronal calamity settles down,
I want to go to enjoy jingu gaien Icho row of trees near the New National Stadium.
The yellow leaves here are an impressive and recommended spot.
☆★☆★☆彡——————彼☆ ★ ☆ ★ ☆ ☆ ★ ☆ ★☆彡——————彼☆★☆★☆
[PostScript]
If this blog is good, click "Pochi! I would be happy if you could do!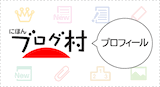 Our email newsletter in the blog content in addition to
That are of interest to our customers and some of the listings (both sale and rental) before the main HP posted before you to say…!
Please register if you like.
Here click
mail@r.enishire.com
This page has been automatically translated. Please note that it may differ from the original content.