2021
3 06
昨日の朝のニュースでニュージーランドで地震が発生し津波の恐れがあるという事を知りました。
昨日早朝の地震による避難は解除されて良かったと思います。
下記の記事にもあるように、津波に関しての避難は混乱が生じたようです。
(ニュージーランドで3度の強い地震 一時、津波警報で避難)
https://
news.yahoo.co.jp/articles/9c7e1d1a4b648c1493c8ba56cc0c30bad118ecf6
では、今日本が同じような状態になったらどのような行動を皆様行いますか?
新型コロナウイルス感染症の感染リスクを考えると行動の仕方も様々になってくると思います。
しかし言えることは「命を守る行動が最優先」で考えて行動することが大事になってきます。
昨日、政府ではこのような運用をする事を述べました。
(災害時は「避難指示」に一本化 政府、逃げ遅れ防止)
https://
news.yahoo.co.jp/articles/b9bdf4ba0dd9773089d5a57f76e812198b02837c
今まで、「避難指示」や「避難勧告」など、冷静でないときは言葉で迷うことが多々あったと思います。
しかし危険なときには「避難」する行動が必要になりますので、
一本化するのは良い方向性だと思います。
日頃から避難する経路が幾つあるのか、
災害によってどのルートで避難したら良いか、
災害の種類によっては在宅避難が出来る環境・建物の強度があるか、
等を知っておくことが必要です。
住まいのあり方もこのような点も意識したいものです。
☆★☆★☆彡
——————
彡☆★☆★☆ ☆★☆★☆彡
——————
彡☆★☆★☆
[PostScript]
当ブログが良かったら、下記ボタンに「ポチ!」をしていただけますと嬉しいです!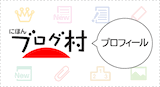 Our email newsletter in the blog content in addition to
That are of interest to our customers and some of the listings (both sale and rental) before the main HP posted before you to say…

!


Please register if you like.
Here click
mail@r.enishire.com
【Facebookページ随時更新します】
Facebookページでは本ブログとは違うことも投稿することがあります。
是非フォローをお願いします。
↓
https://
www.facebook.com/%E7%B8%81%E3%81%88%E3%81%AB%E3%81%97%E5%90%88%E5%90%8C%E4%BC%9A%E7%A4%BE-%E7%99%92%E3%81%97%E6%99%82%E9%96%93%E3%81%AF%E4%BD%8F%E3%81%BE%E3%81%84%E3%81%8B%E3%82%89-100962688724587
This page has been translated automatically. Please note that it may differ from the original content.